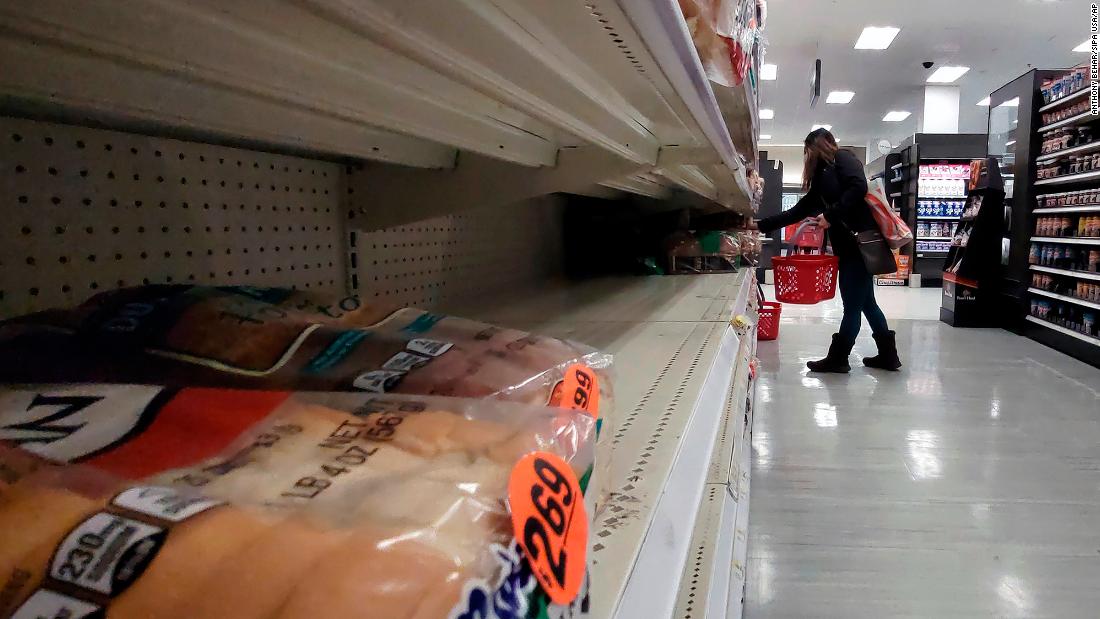 Nearly eight in 10 Americans worry inflation will get worse, according to a Gallup poll released Wednesday, underscoring the challenge facing the Federal Reserve and White House as they try to get inflation under control.
The poll, taken between January 3 and January 16, found that 79% of people predict inflation will go up over the next six months, including 50% who expect it will go up "a lot." Just 9% anticipate the cost of living will go down a lot or a little.
A separate Gallup survey, taken January 3 to January 13, found that 49% of Americans say rising prices have caused hardship for their family, including 9% who cited "severe" hardship impacting their ability to maintain their standard of living. That's up slightly from a November Gallup poll where 45% of Americans said rising prices caused hardship.
The findings are problematic for the Fed, which is in a race to cool inflation off by raising interest rates before it gets embedded in the economy.
Consumer prices soared by 7% in December from the year before, the fastest pace in 39 years.
More than three-quarters of Americans (78%) polled by Gallup expect interest rates will go up in the next six months. To fight inflation, the Fed has signaled it will hike interest rates three times this year.
It's important to note that while consumers may be expecting inflation to get worse before it gets better, investors are not freaking out. Market-based measures of inflation expectations are not signaling alarm and have even cooled off recently. Many economists also anticipate inflation will ease later this year.


Read More: Stocks hold gains as Fed promises interest rate hike 'soon'