Estimated read time: 6-7 minutes
Throughout the years, Utahns have created some of the most iconic and recognized products in the nation. In fact, one study found Salt Lake City to be the second-best city in the U.S. for startup companies.
With everything from what you eat, how you prepare food, and what you sleep on, the Beehive State is home to some notorious products. Here are eight companies and products you might not know were created in Utah.
Kodiak Cakes
Zac Efron's latest business endeavor is joining the Kodiak Cakes team as their chief brand officer, a Deseret News article says. But long before the "High School Musical" star joined the team, Kodiak Cakes established themselves as a household name.
A CNBC article written by Sarah Berger says the company started from humble beginnings back in 1995 in Salt Lake City. Two young Utah brothers, Jon and Joel Clark, decided to take their mother's wheat pancake recipe and turn it into an easy add-water-only mix that they could sell. Jon and Joel both struggled to get the business off the ground as they tried to juggle their day-to-day jobs and their startup pancake dream.
It took years until the company finally reached the high level of success seen today, but you can find the pancake mix—among other products—in your local grocery stores.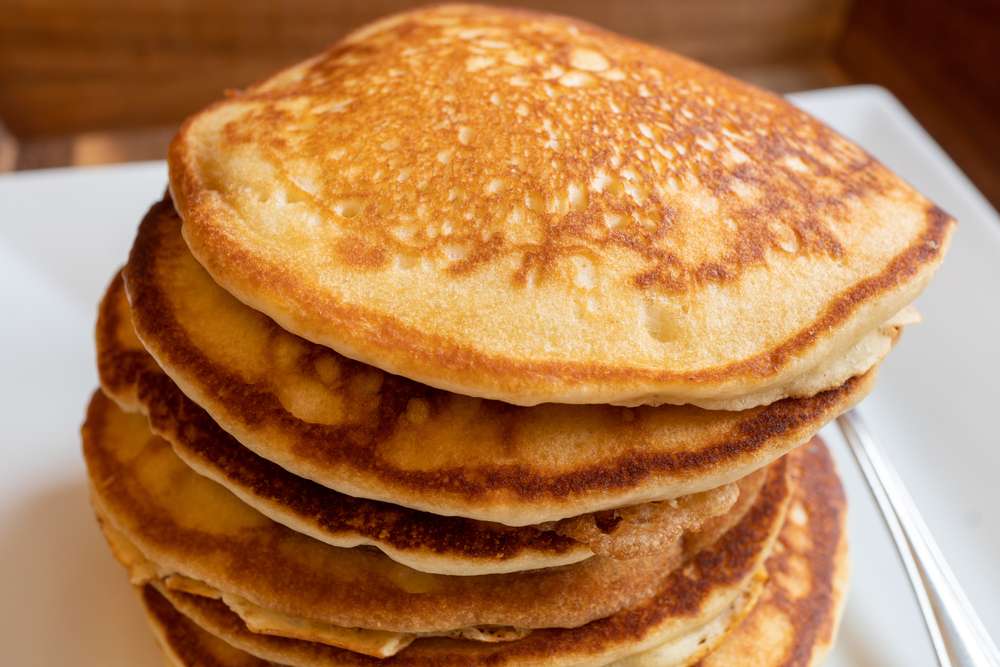 Purple Mattress
Once again, a pair of Utah brothers strikes gold with their revolutionary idea of the Purple Mattress. The revolutionary bedding company got its start in Alpine before scaling up to a large warehouse in Tooele.
According to a 2017 Forbes article, Tony and Terry Pearce started their mattress idea back in 2015. They hoped to raise $25,000 on their Kickstarter campaign but actually ended up bringing in more than $170,000.
The Purple Mattress raked in $143.2 million in the first quarter of 2022, according to PR Newswire. Amy Feldman for Forbes says the Pearce brothers both retired in 2020, but their mark on the bedding industry will be around for years to come.
Blendtec
Will it blend?
Those famous Youtube videos of the early 2000s launched Utahn Tom Dickson into astronomical success. The Blendtec is his brainchild, but is only one of his numerous inventions.
In 2001, Dickson invented what was known as the five-sided WildSide blending jar—today it's known as the Blendtec, says a company biography. Companies like Starbucks and Jamba Juice immediately requested the machines, and the product took off afterward.
It didn't hurt that his wildly popular Youtube videos called "Will It Blend" garnered millions of views in a matter of days. In the videos, he puts random—yet sturdy—objects into the Blendtec and condenses them to a pile of blended dust. Some of those items include iPhones, hockey pucks, and glow sticks.
The company is currently headquartered in Orem.
Browning Arms
John Browning, the so-called "father of modern firearms," got his start in Ogden. At the young age of 14, in 1869, Browning assembled a side rifle for his brother's birthday, the Browning website reads.
History.com says many of today's modern firearm designs are based on Browning's designs. You might recognize some of those iconic names: Winchester, Colt, Remington, and Savage.
In 1880, John and his brothers established the arms factory, the company website says. Over the years, Browning used his extensive knowledge of firearms to create the automatic rifle—the first in history. American soldiers overseas in World War I carried his Browning Automatic Rifles and machine guns, History.com reports.
Browning Arms is now based out of Morgan.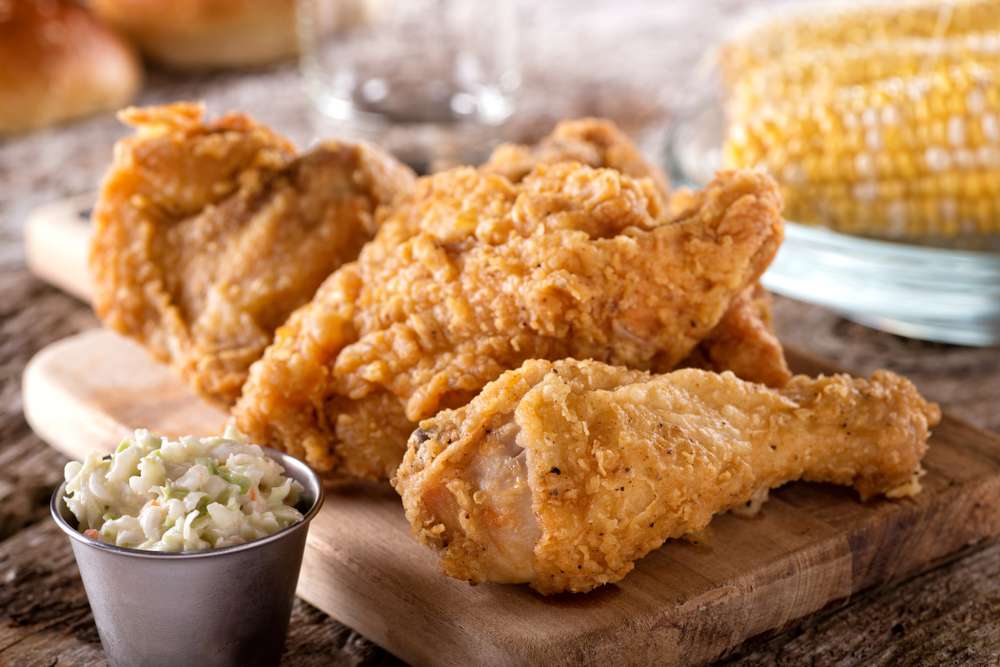 KFC
You would assume the name Kentucky Fried Chicken would imply the company started in Kentucky, but that couldn't be geographically farther from the truth.
The great late Colonel Sanders (yes, he's a real person) decided to start franchising his tasty chicken recipe. What started as the colonel selling his chicken out a motel he purchased in Kentucky, led him to starting his first franchise in Murray in 1952, says the KFC website.
According to Smithsonian Magazine, Salt Lake local Pete Harman started selling chicken in Sanders's own invention—a pressure cooker/fryer. Harman wrote the words "Kentucky Fried Chicken" on his restaurant window, and the rest is history.
1-800-Contacts
Utahn Jonathan Coon was an undergraduate at BYU when he realized that getting prescription contacts took much longer than receiving prescription lenses, Greg Kratz writes for the Deseret News. Coon, frustrated with the process of ordering contacts, decided to fix that problem and started a small business out of his dorm room in 1992. As you can imagine, there wasn't much office space.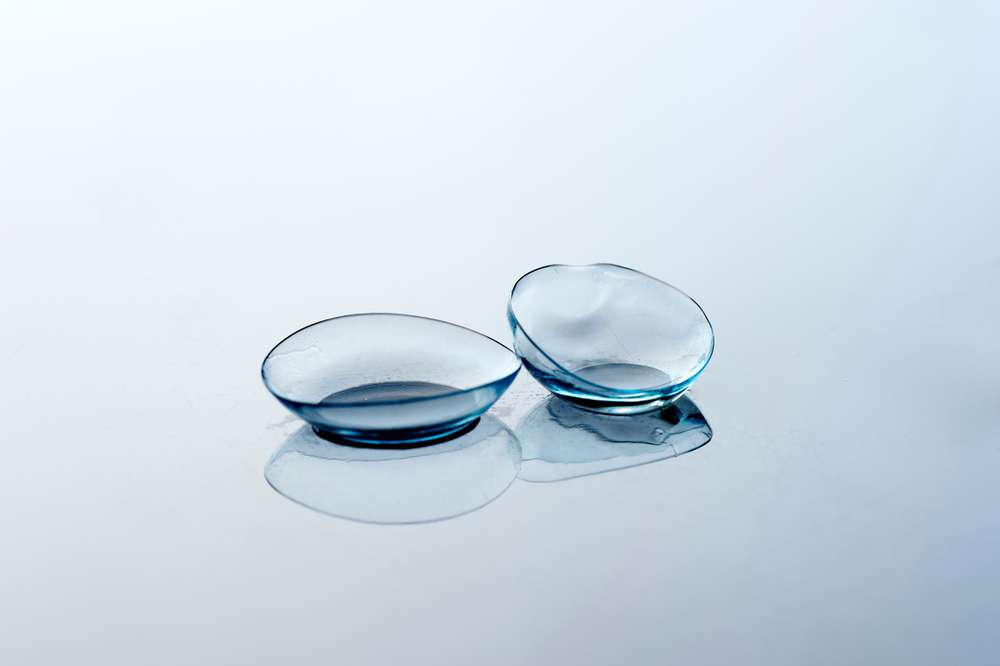 Coon tells the Deseret News he started out by selling only four products and had to operate the business without a phone—which seems counterintuitive. BYU rules prohibited him from publishing his room's telephone number, so he went out and secured his own— 1-800 CONTACTS.
The company started out by making about $500,000 in 1995. According to a 2020 Bloomberg article, the company was purchased for more than $3 billion.
The company remains headquartered in Draper.
Cotopaxi
Davis Smith, an avid outdoorsman, wanted to see his family and do something to give back to the world. He told Morgan Jones for the Deseret News in an interview that he wanted to create a business where he could take the profits and sustainably give back.
His company, Cotopaxi, started in Salt Lake City. While they sell outdoor gear, the company's slogan "Do Good" is the main idea they're hoping to sell. To create one of Cotopaxi's best-selling jackets, Davis says he imports llama wool from people in Bolivia in hopes of improving their livelihood. He also chooses to donate many of the proceeds to local refugees.
According to GrowJo.com, Cotopaxi is located in Salt Lake City, and its annual revenue is about $55.3 million.
Siegfried & Jensen
Since 1990, Siegfried & Jensen have been helping the people of Utah and surrounding states who have suffered needless injuries and death caused by car accidents, truck accidents, medical malpractice, defective drugs, dog bites, wrongful death, and other types of personal injury.
The firm is committed to keeping Utah families and communities safe by making sure that wrongdoers are held accountable. While a lawsuit isn't always the answer when it is needed having someone on your side can mean the difference between declaring bankruptcy and rebuilding your life and moving forward, especially when you're up against an insurance company or a hospital.
Siegfried & Jensen has a 97% success rate with more than 35,000 cases and $1.2 billion recovered for their clients.
×
More stories you may be interested in


Read More: 8 iconic products and companies that got started in Utah